As women age and undergo pregnancy and childbirth, the vaginal and labial skin can become loose, wrinkled, and discolored. This can result in feeling self-conscious or even discomfort when wearing tight clothing or having sexual intercourse. In addition, the vaginal canal gradually produces less moisture and develops laxity that can cause incontinence and decreased sexual satisfaction. If these issues have become a part of your story and are detracting from your quality of life, then board-certified urogynecologist Dr. Aimee Nguyen invites you to consider Ultra Femme 360 by BTL Aesthetics. The Ultra Femme 360 system uses radio frequency energy to heat up the labial and vaginal skin for a more rejuvenated and fresh appearance. It can also tighten the vaginal wall, reducing incontinence issues and increasing your chance of orgasm. If you're looking for a noninvasive alternative to a labiaplasty or vaginoplasty, then call North Dallas Urogynecology today in Frisco, TX to learn more.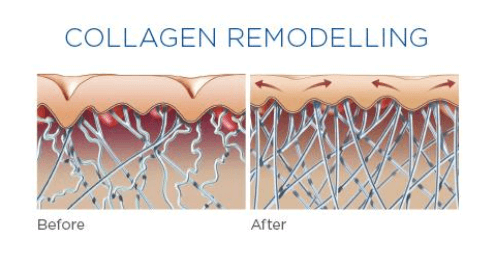 You will be an ideal candidate for an Ultra Femme 360 treatment if you are experiencing some of the following:
Vaginal laxity
Loose or hanging labial skin
Urinary incontinence (bladder leakage)
Dryness and pain during intercourse
Discolored and/or wrinkled skin
Decreased sexual satisfaction
A desire for a nonsurgical solution
BTL Ultra Femme 360 Reviews
"Middle Aged and Wanting - Early 40s, premenopausal and no children. Noticed some lost friction, sensation as well as vaginal dryness. I had the three treatments as recommended. After the second treatment, experienced some tautness during penetration. By third, noticed increase in vaginal lubrication. Will certainly go back for a maintenance treatment."
- 0. /
RealSelf /
Dec 28, 2017
"I Couldn't Be Happier... - I recently had a vaginoplasty and a hysterectomy performed by Dr. Aimee Nguyen. The entire experience was very pleasant. I had seen other Dr.'s before Dr. Nguyen and my experiences before her were far from pleasant, they treated me like I 'had to be there, like I had no choice.' Everyone from the receptionists to all of the staff at Dallas Center for Vaginal Rejuvenation treat patients exceptionally well, the customer service was never short of amazing. Everything was explained in detail every step of the way and I was able to get every question answered in simple terms. The surgery went well, just as planned, and the results are much better from what I expected. The support I received the days after surgery was great as well, they answered every question and concern I had and ease the anxiety of the recovery. I am extremely happy that I found Dr. Nguyen, the surgery was a success and my sex life has improved as a result."
- A. /
RealSelf /
Sep 25, 2018
Previous
Next
An Ultra Femme 360 treatment can be tailored to target both external and internal tissues depending on your needs. For external, cosmetic rejuvenation, the device will be passed over the vulva, using the radio frequency energy to stimulate collagen production, elastin, and blood flow in the pubic mound, labia, clitoris, and perineum. This will increase sensitivity as well for more sexual satisfaction. For an internal treatment, a different attachment will be placed on the same device and inserted into the vaginal canal. The increased collagen production in this area will cause the vaginal wall and opening to contract, decreasing in laxity and allowing it to tighten over time. This will help reduce bladder leakage while also improving moisture and sexual sensation.
The entire treatment is performed using a small device that has a built-in Energy Flow Control system to ensure the temperature is at a safe, effective level. Therefore, this procedure should not produce pain as it relies on lower levels of heat as opposed to other ablative laser treatments that can cause tearing. This procedure generally only takes around 30 minutes to complete. There is no downtime, and you can return to your normal activities right away.
It is common for you to be able to see results after just one session. However, it is generally recommended to undergo at least three treatments scheduled about one week apart, with your full results usually taking around 1 – 2 months to appear as the collagen begins its renewal process. Dr. Nguyen can create a custom treatment plan based on your needs to determine the appropriate amount of sessions. You can enjoy your new rejuvenated appearance and tighter vaginal skin for about one year, and then we recommend scheduling annual maintenance sessions to preserve the outcome.
According to initial results, 80% of tested subjects noted an improvement in appearance of the area as moderate to excellent. 60% also reported an improvement in sexual satisfaction of moderate to excellent and the remaining 40% mild improvement.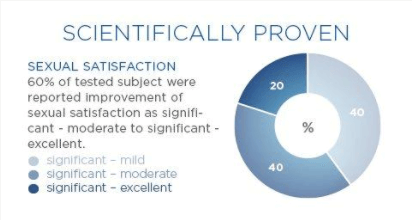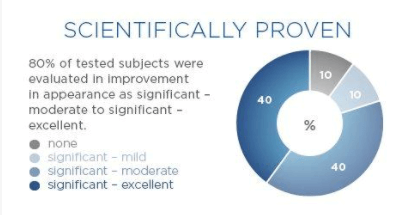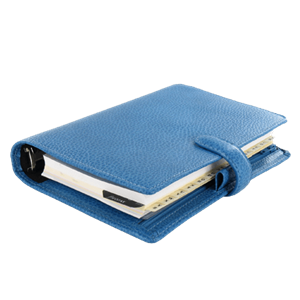 If your vaginal laxity, dryness, and loose labial skin are taking a toll on your confidence and sexual experiences, then BTL Ultra Femme 360 could be the solution. With no downtime or pain, this system can effectively tighten, rejuvenate, and recontour the vaginal area for increased sensitivity and an enhanced cosmetic appearance. You don't have to undergo a risky surgical operation or long recovery periods to reach your goals. Feel renewed and rejuvenated today by calling North Dallas Urogynecology in Frisco, TX. Dr. Nguyen would love to meet with you and discuss your options.