As women age and undergo pregnancy and childbirth, the vaginal and labial skin can become loose, wrinkled, and discolored. This can result in feeling self-conscious or even discomfort when wearing tight clothing or having sexual intercourse. In addition, the vaginal canal gradually produces less moisture and develops laxity that can cause incontinence and decreased sexual satisfaction. If these issues have become a part of your story and are detracting from your quality of life, then board-certified urogynecologist Dr. Aimee Nguyen invites you to consider Ultra Femme 360 by BTL Aesthetics. The Ultra Femme 360 system uses radio frequency energy to heat up the labial and vaginal skin for a more rejuvenated and fresh appearance. It can also tighten the vaginal wall, reducing incontinence issues and increasing your chance of orgasm. If you're looking for a noninvasive alternative to a labiaplasty or vaginoplasty, then call North Dallas Urogynecology today in Frisco, TX to learn more.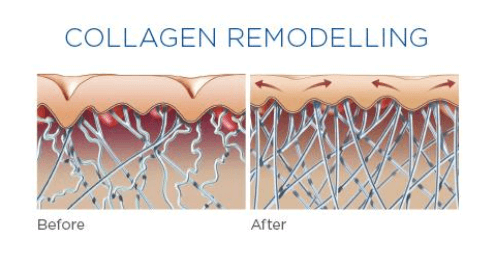 You will be an ideal candidate for an Ultra Femme 360 treatment if you are experiencing some of the following:
Vaginal laxity
Loose or hanging labial skin
Urinary incontinence (bladder leakage)
Dryness and pain during intercourse
Discolored and/or wrinkled skin
Decreased sexual satisfaction
A desire for a nonsurgical solution
Reviews
"This is the best medical appointment I've had - they were thorough and communicative and I truly felt taken care of and that my health was a priority here"
- M.P. /
Google /
Sep 15, 2021
"I have been putting off going to doctor because I know I need bladder sling or more. I finally made the call to make appointment. I am so glad I did. PA Tien along with staff Brenda, Veronica, Kennedy, Siuma, Anjelica, Marissa and Nina are awesome. Dr.Aimee explained why I was experiencing pain, what needs to be done. I feel very comfortable with Dr. Aimee doing my surgery. I will update review after surgery."
- G.B. /
Google /
Aug 26, 2020
"Dr. Nguyen & her staff are all GREAT - After researching & deciding on Dr. Nguyen I'm so glad I chose here. Soon as she came in the room she made me feel very comfortable. She is easy to talk to & has awesome bedside manners. The Day of my surgery I was very nervous but my nurse Dianne was GREAT. In the surgery room Dr. Nguyen even held my hand until I was asleep. I cant say enough about here & Dianne. There were GREAT.She is great in what she does. I wish I would have done this sooner. Dr. Nguyen & here staff are all GREAT. There make You feel like Your Family."
- 1. /
RealSelf /
Jul 29, 2020
"She and her staff went above and beyond for me and I will be forever grateful - I am a mother of 4 (all vaginal deliveries) which caused laxity. In my research to correct my issue, I found Dr. Nguyen on YouTube. I reached out to her office and got an immediate response from Chandler. She was extremely nice and helpful. From there I set a consultation with Dr. Nguyen. Dr. Nguyen immediately made me feel comfortable. There was no judgment or anything.I was able to open up to her about my concerns and she listened intently. I could tell she really cared about my best interests and was very knowledgeable, patient, and has a very warm, welcoming spirit. She explained the process and answered all of my questions. Leading up to the surgery, and even after… I was able to reach out with questions and got a quick detailed response.I flew in from out of state the day before surgery. When I went in for surgery, the entire staff made me feel comfortable. Everyone was so nice and welcoming. The anesthesiologist was amazing, she took her time to comfort me because I was nervous about going under. Dr. Nguyen was very attentive and made sure I knew she would take good care of me… And she did just that.She and her staff went above and beyond for me and I will be forever grateful. I'm healing well - no issues at all. I'm 4.5 weeks post op and excited to try my results out very soon! I only have one regret… and that is that I should have done it sooner."
- L. /
RealSelf /
Sep 11, 2021
"Very friendly knowledgeable staff."
- R.B. /
Google /
Jan 05, 2022
Previous
Next
An Ultra Femme 360 treatment can be tailored to target both external and internal tissues depending on your needs. For external, cosmetic rejuvenation, the device will be passed over the vulva, using the radio frequency energy to stimulate collagen production, elastin, and blood flow in the pubic mound, labia, clitoris, and perineum. This will increase sensitivity as well for more sexual satisfaction. For an internal treatment, a different attachment will be placed on the same device and inserted into the vaginal canal. The increased collagen production in this area will cause the vaginal wall and opening to contract, decreasing in laxity and allowing it to tighten over time. This will help reduce bladder leakage while also improving moisture and sexual sensation.
The entire treatment is performed using a small device that has a built-in Energy Flow Control system to ensure the temperature is at a safe, effective level. Therefore, this procedure should not produce pain as it relies on lower levels of heat as opposed to other ablative laser treatments that can cause tearing. This procedure generally only takes around 30 minutes to complete. There is no downtime, and you can return to your normal activities right away.
It is common for you to be able to see results after just one session. However, it is generally recommended to undergo at least three treatments scheduled about one week apart, with your full results usually taking around 1 – 2 months to appear as the collagen begins its renewal process. Dr. Nguyen can create a custom treatment plan based on your needs to determine the appropriate amount of sessions. You can enjoy your new rejuvenated appearance and tighter vaginal skin for about one year, and then we recommend scheduling annual maintenance sessions to preserve the outcome.
According to initial results, 80% of tested subjects noted an improvement in appearance of the area as moderate to excellent. 60% also reported an improvement in sexual satisfaction of moderate to excellent and the remaining 40% mild improvement.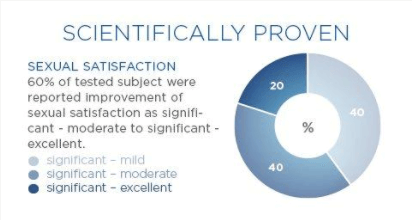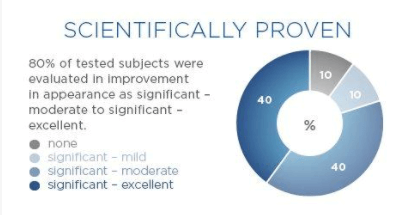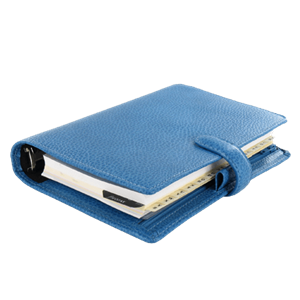 If your vaginal laxity, dryness, and loose labial skin are taking a toll on your confidence and sexual experiences, then BTL Ultra Femme 360 could be the solution. With no downtime or pain, this system can effectively tighten, rejuvenate, and recontour the vaginal area for increased sensitivity and an enhanced cosmetic appearance. You don't have to undergo a risky surgical operation or long recovery periods to reach your goals. Feel renewed and rejuvenated today by calling North Dallas Urogynecology in Frisco, TX. Dr. Nguyen would love to meet with you and discuss your options.