Interstitial cystitis (IC), also known as "painful bladder syndrome", is a painful condition caused by inflammation of the bladder wall. Often misdiagnosed as a bladder infection or UTI, patients can go years before receiving the correct diagnosis. If you've sought treatment for recurrent UTIs and the the urine cultures have been negative or the symptoms still persist despite antibiotics, please contact Dr. Aimee Nguyen at North Dallas Urogynecology in Frisco, TX (also serving Plano, Allen & McKinney) to schedule an appointment for an evaluation.
Interstitial Cystitis Reviews
"I highly recommend Dr. Nguyen - Dr. Nguyen has great bedside manners, thorough explanation and holds her work to the highest standards. I had a vaginoplasty along with a bladder sling two years ago to help with incontinence and Interstitial Cystitis after having 4 kiddos. I recently returned to her office and had the G shot and Vaginal Rejuvination Shot. I would highly recommend her for any female issues you are having. I've referred two friends who have also worked with her and all of us have been extremely satisfied."
- A. /
RealSelf /
Feb 21, 2020
"It was the best experience. The entire staff were pleasant. I appreciated that she listened and didn't dismiss the research I had done. She confirmed my suspension that I had interstitial Cystitis. Other Drs. had totally ignored me I am beyond please. I highly recommend her."
- T.E. /
Google /
Oct 21, 2022
"I am so glad to have this surgery done! My gym encouraged me for two years to pursue it. Why I wait? The usual excuses. But my gym highly recommended Dr. Nguyen and now I know why. The Da Vinci Robotic surgery was quite successful, and many people are surprised at my quick recovery. Now I can highly recommend Dr. Nguyen—and I do/have to others. Very positive experience!"
- FP /
Office Visit /
Aug 17, 2016
"I am so grateful that my family doctor referred me to Dr. Nguyen. I wanted a woman for my medical problem. Dr. Nguyen is an answer to exactly what I needed. My surgery was without complications. The staff is so nice and professional. Very pleasant experience."
- Anonymous /
Office Visit /
Jul 28, 2016
Previous
Next
Some of the symptoms associated with painful bladder syndrome include:
Unresolved and Constant Pelvic Pain or Pressure
Urinary Discomfort
Overactive Bladder (Urinary urgency and frequency)
Pain During Intercourse
Although the cause of interstitial cystitis is unknown, Dr. Nguyen can determine if you suffer from it with diagnostic testing.
There is no known cure for interstitial cystitis. Dr. Nguyen's goal during treatment is to relieve the symptoms associated with the condition. There are various treatments to consider and not all patients will respond the same way. Therefore, the patient and Dr. Nguyen will work together to see what works best to provide relief. Some of the nonsurgical treatments include:
Bladder Diet
Foods and drinks, such as alcohol, caffeine, carbonation, spicy foods, chocolate, and acidic fruits, can make the symptoms of IC worse. Patients who are successful in keeping their symptoms to a minimum often follow a strict IC bladder diet
Medications
A prescription medication may be used to treat IC or minimize the pain. Oral drugs such as Pentosan Polysulfate Sodium (Elmiron) has been approved by the FDA to treat interstitial cystitis. While this medication offers relief, it does take time for the medication to work. In some patients, it can take up to 3-9 months for one to see relief.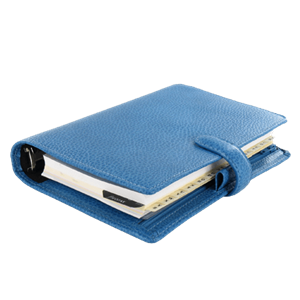 Plan Your Procedure
Procedure Recovery Location

Out-Patient
Contact Us
Painful Bladder Syndrome FAQs
Interstitial cystitis does not cause bladder cancer if it is left untreated. Bladder cancer and IC have many similar symptoms, so patients are often tested for bladder cancer.
Interstitial cystitis is not a sexually transmitted disease (STD) or sexually transmitted infection (STI). It is not contagious and does not infect a person through sexual intercourse.
There are several treatments available for interstitial cystitis and it may take some time to find the best treatment for each patient. Dr. Nguyen will work with each patient to find which type of treatment or combination of treatments will help provide relief.
Related Procedures