Incontinence is the loss of control over one's bladder or bowels that results in the loss of urine, gas, or stool. An estimated one out of three women will experience incontinence during their lifetime. Incontinence can make daily life difficult, altering a patient's ability to leave their home for fear of an embarrassing accident. Even minor cases, such as not being able to jump or run due to urinary leakage, can be frustrating. Loss of bowel or bladder control can be devastating and many women falsely believe that they simply have to live with this condition. If you've experienced either urinary or fecal incontinence, contact North Dallas Urogynecology in Frisco, TX (also serving Plano, Allen & McKinney) to schedule an appointment with Dr. Aimee Nguyen. There are treatment options available so that you can return to living a full and active life.

Incontinence Treatment Reviews
"My Experience- 5 star! The staff is amazing. I felt so comfortable. Every step of my surgery & recovery, especially during COVID, was explained in great detail! There were no surprises. I felt so fed up w/ the leakage, pressure, social anxiety, due to unknown leaks. The results are amazing. No more pressure, no more leaks, no more embarrassing moments. Dr. Nguyen was absolutely amazing!"
- CY /
Office Visit /
Jan 20, 2021
"The bladder sling surgery was the best thing ever! I wish I'd had it done years ago. I feel like I have a 20 year old bladder at 72. Dr. Nguyen and her staff are absolutely wonderful! They really took care of me and I highly recommend them. Don't hesitate. My life has changed dramatically for the better."
- JE /
Office Visit /
Apr 21, 2021
"I am so thankful to Dr. Nguyen and her staff for restoring me back to normal life! As a distance runner, I was not able to participate in the sport I love because of leakage. Dr. Nguyen was kind and understanding. My surgery and recovery were much easier than I anticipated. I am so excited to be able to be active again and return to marathoning! I highly recommend the office of Dr. Nguyen!"
- DS /
Office Visit /
Jul 01, 2021
"Thank you Dr. Nguyen + staff for great care + attention. My bladder surgery experience could not have been better with great success."
- PW /
Office Visit /
Nov 25, 2020
"Dr. Nguyen and her staff are amazing. Before surgery, I was in so much emotional and physical pain. After surgery, I feel amazing. The recovery was fairly easy and short. I honestly don't know why people wait or post-pone this surgery if they don't have too. I have my life back and can go to the bathroom when I choose not to every hour like I used too. I highly recommend it."
- LC /
Office Visit /
May 19, 2021
Previous
Next
There are two common forms of incontinence: stress incontinence and urge incontinence. With stress incontinence, you might experience urine leakage when you sneeze, cough, laugh, or exercise. A patient experiencing urge incontinence feels a sudden and urgent need to urinate, but is often not able to make it to the bathroom on time. Less common are overflow and functional incontinence. Overflow incontinence is a term given for patients that have a frequent or constant leakage. Functional incontinence occurs when a person cannot reach the bathroom in time due to physical impairment.
Incontinence strikes women of all ages, and affects 6.5 million Americans. The causes of incontinence include:
Pregnancy and/or Childbirth
Aging
Pelvic Organ Prolapse
Obstruction (Blockage in the Urinary Tract)
Medical Conditions (Cancer or Neurological Disorders)
Medications
Chronic Cough
Constipation
Urinary Tract Infections
Kegel Exercises
Commonly known as pelvic floor exercises, Kegels are very effective if done correctly for strengthening the muscles that support your pelvic organs to relieve urinary and fecal incontinence. Kegel exercises involve contracting and relaxing the pelvic floor muscles. The more these moves are performed, the stronger the muscles get.
Pessary
Very similar to a diaphragm and fitted by the doctor, this removable device is worn in the vagina to support the bladder, rectum, or uterus as necessary and to relieve the symptoms of stress urinary incontinence. Dr. Nguyen will fit and place the pessary into the vagina during an in-office appointment.
Bladder Training
An excellent option for urge incontinence and overactive bladder is bladder training. This involves the patient urinating on a specified schedule and learning to use the pelvic muscles to suppress symptoms. As bladder control improves, the time between scheduled restroom breaks increases.
Bladder Diet
There is an extensive list of foods and beverages known to irritate the bladder. The bladder diet entails identifying these foods to help alleviate symptoms of incontinence.
Medications
Several prescription medications are available to relieve the symptoms of urinary and fecal incontinence.
Tension Free Midurethral Sling
This is the surgical placement of a small strip of synthetic mesh that is inserted through an incision in the vagina and placed beneath the urethra to treat stress incontinence. This is an outpatient procedure that can be done under local or general anesthesia. The Midurethral Sling has a great success rate and is effective in helping to control urine loss associated with activity.
InterStim™ Therapy
This is an FDA-approved treatment for urinary incontinence. The InterStim is a small device that is implanted under the skin of one of the upper buttocks. It works by gently stimulating the sacral nerves to help treat bladder symptoms. This is an outpatient procedure performed under local anesthesia.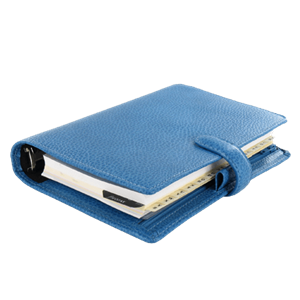 Plan Your Procedure
Procedure Recovery Location

Out-Patient
Contact Us
During the initial consultation with Dr. Nguyen, numerous tests will be performed, as well as a complete physical examination so that a proper diagnosis can be made. With a proper diagnosis, urinary and fecal incontinence can be controlled through nonsurgical and surgical treatments. Nonsurgical treatments include:
Incontinence is usually associated with the elderly, but it can happen to males and females of all ages. Incontinence is one of the top reasons seniors are put in assisted living centers, but treatment can improve the quality of life for the patient and caregiver. For women, it is common after childbirth or after a massive weight loss.
Bed-wetting or leaking urine while sleeping can be a sign of incontinence and other problems in adults and children. A consultation with Dr. Nguyen can help determine the cause of bed-wetting and an appropriate treatment approach
Certain lifestyle changes can minimize problems with incontinence. Some of these include:
Maintain a healthy weight
Do not smoke
Avoid caffeine
Limit alcohol
Avoid acidic foods
Do not try to hold the urge to urinate or have a bowel movement
Ensure easy access to bathroom at home
Stay active to avoid functional incontinence
Related Procedures