At North Dallas Urogynecology in Frisco, TX (also serving Plano, Allen & McKinney), Dr. Aimee Nguyen understands the form and function of a woman's body, and how important it is for a woman to feel completely beautiful. Intimacy may often be difficult if you have labial or vaginal defects. You may also feel less than desirable due to the large, loose, or uneven appearance of your vaginal area. Dr. Nguyen is an experienced, caring surgeon who understands the health, appearance, and emotional intricacies of a woman and her body. She will discuss all vaginal concerns and then outline a personalized treatment plan for each patient.
Vaginal Cosmetic Surgery Reviews
"Caring and Extremely Competent - From start to finish, Dr. Nguyen was wonderful. She made what could have been a very awkward topic comfortable and easy. My surgery was wonderful. I had very little discomfort and dr Nguyen was very attentive to my needs (and still is three months later). I recently went to my ob for an annual check up and she said scar wise at the vaginal opening she couldn't even tell I had anything done , but internally I she could tell I have much more support. I have PAST bladder leakage from having 4 children and while Dr Nguyen had warned me that a vaginoplasty may not help much with that, it has!!! I have not had any leakage in three months, although I haven't attempted a trampoline yet hahaI did have some complications (I had body contouring procedures done in conjunction with Dr Nguyen's), but I felt like Dr Nguyen genuinely cared about my well being and called to check on me without being prompted. She was responsive to any request or questions I have had other the last three months. I highly recommend Dr. Nguyen!"
- T. /
RealSelf /
Aug 28, 2021
"Perfect results - I was back to my daily activities after 2 weeks - Dr. Nguyen provided exceptional care during my visits. Dr. Nguyen and her staff are very supportive and compassionate in the care they deliver. I was very comfortable knowing they have an all women staff. It made it easier for me to open up about any sensitive and private issues. The procedure I got done was labiaplasty and hymenoplasty. Everything went very smoothly. In about 2 weeks, I was back to my daily activities. The results of the procedure were perfection! Dr. Nguyen excels at what she does and I highly recommend her!"
- C. /
RealSelf /
Nov 18, 2022
"I spent a year with another doctor before my gynecologist recommended Dr. Nguyen. I switched to Dr. Nguyen and am so glad I did. I had to have numerous procedures done...pelvic repair, rectal repair and bladder sling, as well as opting to do a vaginoplasty at the same time. Dr. Nguyen is so smart, talented and informative. Her confidence in what she does was so reassuring to me and EVERYTHING went beautifully. I can't say enough good things about Dr. Nguyen. I am SO GLAD she was recommended to me."
- S.W. /
Yelp /
Dec 08, 2022
"Vaginoplasty - The best decision I've ever made in my life - Dr. Nguyen is completely amazing and I couldn't recommend her more. My vaginoplasty with her was the best decision I've ever made in my life. Nothing else gave me the results this did. I did a ton of research and found that Dr. Nguyen is the leading expert in this particular surgery and feel she is well worth flying in to see. The results are truly amazing and worth every cent in terms of confidence and a better sex life."
- O. /
RealSelf /
Mar 09, 2023
"Thank you Dr. Nguyen for providing excellent care for me in both my prolapse surgery and cosmetic surgery. I couldn't be more pleased. I appreciate your entire team."
- KD /
Office Visit /
Sep 23, 2020
Previous
Next
An enlarged labia can interfere with urination, elicit chronic irritation, and cause pubic pain. Women with a labia (the lips surrounding the vaginal opening) that is too big or hang down may experience a lack of sexual confidence and embarrassment. A large or loose vagina will prevent friction during sexual intercourse and reduce both partners' pleasure.
The areas in and around the vagina can naturally be too large, loose, or asymmetrical. Other times, a woman experiences changes to her vagina and labia from pregnancy and childbirth, and these changes may not restore themselves naturally with time. Aging and gravity can also contribute to changes in a woman's body.
A vaginoplasty, also called vaginal rejuvenation, reconstructs deformities, corrects interior and exterior defects, and tightens tissues for more youthful look and feel. In many cases, patients who've had vaginal cosmetic surgery report restored or enhanced pleasure during intercourse. A labiaplasty can reduce the size of the labia and contour an oversized or stretched labia.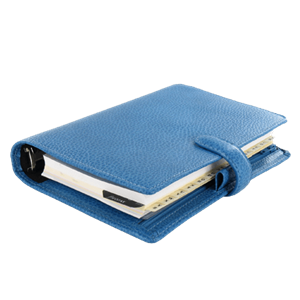 Plan Your Procedure
Procedure Recovery Location

Out-Patient
Contact Us
Vaginal Cosmetic Surgery FAQs
Vaginal cosmetic surgery is considered cosmetic and is not usually covered by insurance. If the surgery is needed for medical reasons, your insurance may cover part of the costs. Our front office can coordinate with your insurance and determine if your procedure is covered.
The risks of vaginal cosmetic surgery are very low, but as in any surgery, there is a risk of infection, permanent changes in sensation, ongoing pain, and scarring. Post-operative instructions by Dr. Nguyen will encourage optimal healing. All scars from vaginal cosmetic surgery are very small and usually difficult to see.
Plastic Surgeon or OBGYN?
Vaginal cosmetic surgery can be done by a plastic surgeon or an OB/GYN. Dr. Aimee Nguyen is board certified in Obstetrics and Gynecology as well as Female Pelvic Medicine and Reconstructive Surgery. Dr. Nguyen spent three years training in vaginal and pelvic floor surgery and has trained under Dr. David Matlock (Dr. 90210).
Related Procedures