Over time, the visible surface of the skin is damaged by UV and environmental damage, to cause cosmetic flaws, including rough texture, uneven skin tone, hyperpigmentation, fine lines, folds, scars, and more. Chemical peels are used to safely and efficiently remove the top, damaged layers of skin cells on the face, neck, and chest. At North Texas Urogynecology in Frisco, TX, Dr. Aimee Nguyen uses chemical peels to remove cosmetic flaws from the surface of the skin and reveal new, clean, and smooth skin for a more attractive, youthful appearance. Based on the depth of the patient's skin damage, Dr. Nguyen will determine the best strength of chemical peel that should be used for their best results.
Chemical Peel Reviews
"Best Medspa! - Rathy was amazing! I came in with severe adult cystic acne, tried many dermatologists and I was hopeless! Rathy was so helpful and understanding. I've seen quicker results after my first hydrafacial than i did in 1 year at a dermatologist! I've been going every two weeks for a chemical peel, and I couldn't be happier with how far I've come! Highly suggest coming here for you next facial!"
- D. /
RealSelf /
Sep 11, 2018
Previous
Next
At North Dallas Urogynecology, Dr. Nguyen offers different strengths of chemical peels that are chosen based on the unique needs of the patient.
Light chemical peel (salicylic acid or glycolic acid): light peels are best to improve mild, surface skin concerns, including tone, texture, dryness, and uneven pigmentation. A light peel can also help mild cases of acne and UV damage.
Medium chemical peel (trichloracetic acid or TCA): Medium peels treat moderate skin concerns, including fine lines, blemishes, and uneven pigmentation on the face and body.
Deep chemical peel (phenol): Deep peels correct deeper skin issues, including long-term damage, deep wrinkles, severe discoloration. A deep chemical peel can only be used on the face.
Chemical peels for acne: Acne chemical peels treat chronic outbreaks of acne and acne scars with a light, medium, or deep chemical peel. Dr. Nguyen will choose the level of peel based on the patient's skin condition and sensitivity.
Light chemical peels usually cost between $125 and $300, but patients should return for monthly treatments to get their best results. Medium peel cost between $1,000 and $2,500 and should be done every 6 months for the best results. Deep peels cost between $2,500 and $6,000, but the results from a deep chemical peel last longer than a medium or light peel and corrects deeper damage.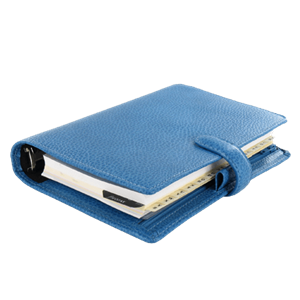 Plan Your Procedure
Average Cost

$125

-

$6,000
Contact Us
Dr. Nguyen will start the treatment by cleansing and exfoliating the skin that will be addressed and a topical anesthetic may be used if the patient is receiving a medium or deep chemical peel. After this, the chosen chemical peel strength will be carefully applied and left on for a prescribed amount of time. While the peel is on the skin, the patient will feel a slight tingling, but any pain should be mentioned to Dr. Nguyen immediately. After the peel is completed, it will be gently rinsed off and a special ointment will be applied to the treated skin. Dr. Nguyen will give the patient home care instructions and recommendations on scheduling their next skincare treatment.
When applied by a trained professional, like Dr. Nguyen, chemical peels are very safe and most patients will not experience any negative side effects. Before the procedure, the patient should provide a complete medical history, including current medications and supplements, to help Dr. Nguyen determine any increased risk factors. To avoid side effects, like swelling, scarring, and skin tone changes, patients should follow Dr. Nguyen's home care instructions carefully and call with any concerns.
Depending on the strength of the peel, patients will need a few days to a week for their skin to return to a normal appearance. The dead, surface skin cells will flake off and a fresh layer of skin will be revealed. Dr. Nguyen will talk to patients about what to expect during their recovery based on the chemical peel they receive.
Related Procedures