CoolSculpting is a revolutionary nonsurgical procedure that is approved by the Food and Drug Administration (F.D.A.) to reduce fat in the targeted areas of the body. CoolSculpting works by freezing the fat cells, which freeze at higher temperatures than other tissues, until the targeted fat tissue dies. With time the dead cells are naturally processed out of the body and the patient has a new, slimmer figure. At North Dallas Urogynecology in Frisco, TX, board-certified surgeon, Dr. Aimee Nguyen helps her patients develop a CoolSculpting treatment plan that is customized to target their stubborn areas of fat. CoolSculpting is best for patients who have mild to moderate amounts of fat that has been resistant to diet and exercise.
Reviews
"I have been putting off going to doctor because I know I need bladder sling or more. I finally made the call to make appointment. I am so glad I did. PA Tien along with staff Brenda, Veronica, Kennedy, Siuma, Anjelica, Marissa and Nina are awesome. Dr.Aimee explained why I was experiencing pain, what needs to be done. I feel very comfortable with Dr. Aimee doing my surgery. I will update review after surgery."
- G.B. /
Google /
Aug 26, 2020
"Dr. Nguyen & her staff are all GREAT - After researching & deciding on Dr. Nguyen I'm so glad I chose here. Soon as she came in the room she made me feel very comfortable. She is easy to talk to & has awesome bedside manners. The Day of my surgery I was very nervous but my nurse Dianne was GREAT. In the surgery room Dr. Nguyen even held my hand until I was asleep. I cant say enough about here & Dianne. There were GREAT.She is great in what she does. I wish I would have done this sooner. Dr. Nguyen & here staff are all GREAT. There make You feel like Your Family."
- 1. /
RealSelf /
Jul 29, 2020
"Dr. Nguyen and her staff are great!  Very caring, great follow up, and beautiful facility."
- P.K. /
Yelp /
Sep 03, 2021
"UPDATE: I'm floored how quickly my concern was addressed, and how serious feedback is taken in this clinic. Tien took time out of her day to call and ask if I had any lingering questions/concerns. Thank you! Four star review turned into a five star! I appreciate the timeliness and efficiency of the appointment! Tien Nguyen, the PA-C, was very knowledgable, professional, and helpful. I felt comfortable throughout. However, I did feel a little rushed, especially towards the end of the appointment and I wasn't able to get out all my questions/concerns. I understand they're busy and trying to stay on time with their respective schedules. Nonetheless, all the staff that I interacted with have been nice and great."
- M.D. /
Google /
Aug 27, 2021
"Tien Nguyen, PA-C was very professional and I greatly appreciate the extra time and attention she gave to me to answer me questions. I have been a patient with this practice for many years and it is consistently exceptional. I highly recommend Dr. Aimee Nguyen and all of her staff. Many thanks."
- C.A. /
Google /
Aug 20, 2021
Previous
Next
After a thorough consultation with Dr. Nguyen, the CoolSculpting treatment can be performed in the office's MedSpa. The procedure generally takes about 1 – 2 hours depending on the number of areas being treated and the size of each area. Patients usually feel some pressure and an initial chill for the first few minutes, but then the patient returns to feeling normal and they can relax, read, check email, or take a nap. The CoolSculpting device will be passed over the treated area, freezing the fat cells without affecting the surrounding tissue. Since the CoolSculpting procedure is nonsurgical, patients are able to return to their normal activities as soon as they feel able. Most patients need 2 – 3 CoolSculpting sessions to get their best results. The fat cells that were frozen die and are naturally processed out of the body over the next 4 – 6 months.
One session of CoolSculpting usually cost between $1,000 and $3,000 depending on the number of areas treated and the size of the areas being treated. Dr. Nguyen will discuss the estimated cost of treatment during the consultation and how many sessions may be needed.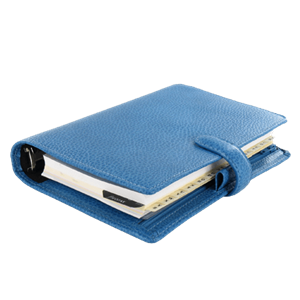 The best candidates for CoolSculpting are at or near their healthy, ideal weight, however they still have stubborn pockets of fat that they have been unable to alter with diet and exercise. While patients may lose some weight after the CoolSculpting procedure, it is not a replacement for a weight loss program or a treatment for obesity. While listening to the patient's needs and goals, Dr. Nguyen will help determine if CoolSculpting is their best treatment plan.
During the CoolSculpting procedure, the fat cells that are frozen die and cannot be re-created once they are eliminated from the body. However, the remaining fat cells in the body will expand if the patient does gain weight after the procedure. It is important for the patient to maintain a healthy lifestyle with a proper diet and regular exercise.
CoolSculpting is approved by the Food and Drug Administration (F.D.A.) for nonsurgical fat reduction in the body, including the love handles (flank), abdomen, and thighs. Over one million CoolSculpting treatments have been performed throughout the world for safe, effective nonsurgical fat reduction. Patients who have paroxysmal cold hemoglobinuria or cryobulinemia should not have the CoolSculpting treatment.
After the CoolSculpting treatment, patients may experience temporary side effects, including numbness, redness, swelling, bruising, tingling, and mild discomfort. Dr. Nguyen will discuss all possible side effects and how long they should last. If the patient continues to experience side effects, they should contact Dr. Nguyen's office.
Related Procedures