CoolSculpting is a revolutionary nonsurgical procedure that is approved by the Food and Drug Administration (F.D.A.) to reduce fat in the targeted areas of the body. CoolSculpting works by freezing the fat cells, which freeze at higher temperatures than other tissues, until the targeted fat tissue dies. With time the dead cells are naturally processed out of the body and the patient has a new, slimmer figure. At North Dallas Urogynecology in Frisco, TX, board-certified surgeon, Dr. Aimee Nguyen helps her patients develop a CoolSculpting treatment plan that is customized to target their stubborn areas of fat. CoolSculpting is best for patients who have mild to moderate amounts of fat that has been resistant to diet and exercise.
Reviews
"I love Dr. Nguyen and her team! My recent surgery was a success, my recovery has been smooth! I 100% recommend this place!"
- K.G. /
Google /
Aug 17, 2023
"Very nicely decorated waiting area. Office personnel are very pleasant and organized. Office appointments were very timely and also thorough. All members of the staff that I have had contact with try to make you feel comfortable. Dr. Nguyen took time to thoroughly explain my medical issues & the options for treatment, including surgery. I am very pleased so far."
- C.M. /
Google /
Aug 11, 2023
"I love these women so much. As a woman, going to see the gyno is maybe the least amount of fun. But they make it easy to get in for appointments, they are kind and compassionate, and they give you results quickly. I'm thankful my GP recommended them!"
- S.M. /
Yelp /
Jul 26, 2023
"It is so wonderful having women take care of my gynecology concerns, and I especially appreciate the care I am given at North Dallas Urogynecology. I highly recommend this service. Warm and friendly staff and medical providers. Definitely a 5*****."
- T.P. /
Google /
Jul 21, 2023
"Love everyone there. So patient and calming 😌"
- J.H. /
Google /
Aug 16, 2023
Previous
Next
After a thorough consultation with Dr. Nguyen, the CoolSculpting treatment can be performed in the office's MedSpa. The procedure generally takes about 1 – 2 hours depending on the number of areas being treated and the size of each area. Patients usually feel some pressure and an initial chill for the first few minutes, but then the patient returns to feeling normal and they can relax, read, check email, or take a nap. The CoolSculpting device will be passed over the treated area, freezing the fat cells without affecting the surrounding tissue. Since the CoolSculpting procedure is nonsurgical, patients are able to return to their normal activities as soon as they feel able. Most patients need 2 – 3 CoolSculpting sessions to get their best results. The fat cells that were frozen die and are naturally processed out of the body over the next 4 – 6 months.
One session of CoolSculpting usually cost between $1,000 and $3,000 depending on the number of areas treated and the size of the areas being treated. Dr. Nguyen will discuss the estimated cost of treatment during the consultation and how many sessions may be needed.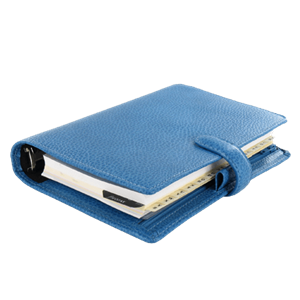 The best candidates for CoolSculpting are at or near their healthy, ideal weight, however they still have stubborn pockets of fat that they have been unable to alter with diet and exercise. While patients may lose some weight after the CoolSculpting procedure, it is not a replacement for a weight loss program or a treatment for obesity. While listening to the patient's needs and goals, Dr. Nguyen will help determine if CoolSculpting is their best treatment plan.
During the CoolSculpting procedure, the fat cells that are frozen die and cannot be re-created once they are eliminated from the body. However, the remaining fat cells in the body will expand if the patient does gain weight after the procedure. It is important for the patient to maintain a healthy lifestyle with a proper diet and regular exercise.
CoolSculpting is approved by the Food and Drug Administration (F.D.A.) for nonsurgical fat reduction in the body, including the love handles (flank), abdomen, and thighs. Over one million CoolSculpting treatments have been performed throughout the world for safe, effective nonsurgical fat reduction. Patients who have paroxysmal cold hemoglobinuria or cryobulinemia should not have the CoolSculpting treatment.
After the CoolSculpting treatment, patients may experience temporary side effects, including numbness, redness, swelling, bruising, tingling, and mild discomfort. Dr. Nguyen will discuss all possible side effects and how long they should last. If the patient continues to experience side effects, they should contact Dr. Nguyen's office.
Related Procedures