What is Vaginal Prolapse?
Aging, childbirth, and excessive weight can put stress on the internal female organs and cause what is known as a pelvic organ prolapse — specifically vaginal prolapse. If one part of the supportive network of muscles and ligaments in and around the vagina or bladder weakens, the organs inside the pelvis can fall, bulge or protrude into the vaginal canal. Our board-certified Frisco, TX urogynecologist, Dr. Aimee Nguyen, can assess and treat pelvic organ prolapse. The various types of prolapse include:
A uterine prolapse occurs when the uterus drops, and falls into the vagina.
A vaginal vault prolapse occurs in patients after a hysterectomy when the upper portion of the vagina collapses and descends into the vaginal canal.
A rectocele occurs when the rectum bulges into the vaginal canal.
An enterocele occurs when the small intestine bulges into the vaginal canal.
Vaginal Prolapse Reviews
"Dr. Nguyen and her staff were efficient and helpful in solving my problem. I am older and pain was minimal. Some discomfort, but not so much pain. New technology!"
- Anonymous /
Office Visit /
Mar 04, 2016
"First, thank you Dr. Nguyen and staff for doing something for me that changed the quality of my life 100% better! The surgery was so easy and I felt great as of day 2. I can't believe I went so many years of my life without seeking out help with my pelvic organ prolapse. I would encourage any woman (I'm sure that there are many women) afraid to do something about their problem. Please know it is life changing! Again thank you so much Dr. Nguyen and Kelley."
- AC /
Office Visit /
Aug 16, 2017
"I was very nervous to have surgery to fix my pelvic floor prolapse. At the age of 36, I didn't expect to face a problem like this. Dr. Nguyen and her staff were AMAZING through the whole process and truly put me at ease. SHe is so good at what she does, and I'm so glad I went through with it. It was definitely worth it. I would recommend Dr. Nguyen to anyone facing the same issues i was. Thank you Dr. Nguyen!"
- LW /
Office Visit /
Jul 12, 2017
"Bladder prolapse surgery was the best thing I've done! After bearing 5 children (all natural) I had lost a lot of pelvic support. Dr. Nguyen explained everything to my husband and me, and I felt very comfortable with the procedure. Her staff is friendly and kind as well. Go for it!"
- SH /
Office Visit /
Nov 20, 2020
"Excellent experience. I was tired of the pessary but without it my bladder was protruding. Surgery went well with very little pain afterwards. I had 1 dose of narcotic in the hospital at night and never filled my prescription for home. Ibuprofen was all I needed for about 3 days, then no other pain relief. After about 1 week, it was as if I hadn't had surgery! The surgery center was wonderful too. Check in was fast and easy, not crowed. Nurses were very quick to respond every time. Post-op (at home) instructions were clear and effective. I will recommend Dr. Nguyen to anyone and everyone needing a hysterectomy or similar surgery."
- Anonymous /
Office Visit /
Feb 11, 2016
Previous
Next
Vaginal Prolapse Symptoms
Discomfort or pressure when standing
Discomfort during intercourse
A feeling of heaviness or bulging into the vagina
Something protruding from the vagina (often a smooth, round ball)
Pulling or stretching in the pelvis
Difficulty urinating, slow, intermittent stream or incomplete emptying of the bladder
Incomplete emptying after bowel movements
Causes of Vaginal prolapse
Pelvic organ prolapse often happens with aging and after childbirth when the muscles and tissues of the vagina are weakened. However, it may also be caused by heavy lifting, chronic straining with constipation, chronic coughing, or having weak genetic tissue.
Posterior Colporrhaphy (Posterior Repair) - A posterior colporrhaphy is a surgical vaginal procedure to fix a rectocele (dropped rectum). It repairs the wall between the vagina and the rectum.
Vaginal Vault Suspension - Surgical repair of vaginal vault prolapse by attaching the top of the vagina to ligaments in the pelvis.
Abdominal Sacral Colpopexy - This operation is performed robotically or through the abdomen to support the top of the prolapsed vagina to the sacrum.
Colpocleisis - Total colpocleisis involves closure of the vagina in patients that have complete vaginal vault prolapse (dropped top wall of the vagina). A Leforte colpocleisis can be performed for patients who have uterine prolapse (dropped uterus). These vaginal procedures can be done as an outpatient under local anesthesia. These procedures are options for patients that are medically fragile and are not sexually active.
Uterine Prolapse - Involves a hysterectomy followed by a uterosacral vaginal vault suspension or colpopexy to resupport where the uterus had dropped.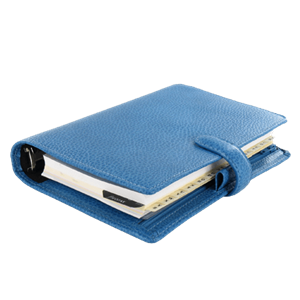 Plan Your Procedure
Procedure Recovery Location

Out-Patient
Contact Us
Since the cause of pelvic organ prolapse is still unclear, there's no way to eliminate all risk. Doctors do advise maintaining a healthy weight, pelvic floor (kegel) exercises, eating plenty of fiber to avoid constipation and visiting your OBGYN for health check-ups on a regular basis.
Pelvic organ prolapse is easier to fix if it is diagnosed and treated early. In the early stages, prolapse can be treated conservatively with pelvic floor exercises or physical therapy. Without treatment, the prolapse will worsen overtime.
Related Procedures