Dr. Aimee Nguyen specializes in cosmetic vaginal surgery and offers labiaplasty, which involves the altering of the labia minora, the labia majora, or both. Dr. Nguyen has performed countless labiaplasties, creating an aesthetically appealing outcome and a normal look and feel.
---
Labiaplasty Reviews
"Enjoyable Experience with AMAZING Results - My first impression of Dr.nuygen was how confident she is with her work and abilities. She provided a very thorough consultation and made me feel extremely comfortable with proceeding with a labiaplasty surgery. It has been 3 weeks since my surgery and I can not brag enough on this woman. She is absolutely amazing at what she does, if you're looking for a plastic surgeon and reading this, please do not look any further, she is your Dr.; I cannot thank Aimee enough for her incredible work, my confidence is more than boosted and i am finally comfortable in my own skin. Her office made me feel like more than just a patient, i was basically pampered here. Overall amazing experience and even more amazing results."
- G. /
RealSelf /
Nov 01, 2019
"Exceptional Results from Labiaplasty & Hysterectomy with Prolapse - I was nervous to travel for surgery but Dr Nguyen and her staff are exceptional. I needed a urogynecologist for my prolapse issues and do not have one in my area so when I did a consult with Dr. Nguyen I learned she was double certified in plastics and urogynecology. She did a full exam to access the problem and explained my options to me to correct my gynecological issues and also discussed with me my interest in a labiaplasty. She was very straight forward and had comforting bedside manner. There was no pressure and she never tried to sell me on anything just simply discussed with me what I was there for and what she could do to correct the problem. Her and her staff addressed all my questions and concerns, the process was very easy from start to finish. Anytime I called the office they always promptly called me back if I had to leave a message and anytime I emailed Chandler (patient/surgery coordinator) she always quickly replied and eased my worries. She went above and beyond to help me through the process. My results are amazing. I needed the hysterectomy and prolapse corrected due to medical reasons but the labiaplasty was just an insecurity I wanted fixed. I was so worried about scarring but you can't even see a scar on my labiaplasty. It looks completely natural. I only wish I had done this 20yrs ago. I would definitely recommend Dr Nguyen to anyone looking for vaginal plastics or urogynecology concerns. Her services are 5 stars in all areas."
- D. /
RealSelf /
Jun 27, 2019
"Best Vagina Rejuvenation and Urinary Incontinence Surgeon - I had a great successful with urinary incontinence surgery and labiaplasty. Both surgeries were done by Dr. Aimee Nguyen on 8/17/2020. Having these procedures done is a huge relief and boosted my confident. Dr. Aimee Nguyen is a talented surgeon. I would recommend her if you are looking for a surgeon with theses procedures."
- S. /
RealSelf /
Sep 24, 2020
"Best Surgeon for the Job! - I consulted with 4 surgeons before deciding to go with Dr. Nguyen for my labiaplasty and clitoral hood reduction. Out of all of them she had the most relevant experience and training, and patiently answered my laundry list of questions and concerns. During my consultation exam I could tell that she was making a game plan for my specific anatomy, and how to get as close to my goals as possible (very reduced but still natural looking, without harming sexual sensation of course). Other than a yeast infection I had no complications throughout healing. I do think my swelling lasted longer than most people, but at 7 months post-op I'm pretty sure I'm at my final result and satisfied. Clothing and exercise is finally comfortable, and while I don't feel that it looks like a 20 year old "tucked in" porn star I do think it looks much more "typical" now which is what I hoped for. I even went to a new obgyn for a well-woman exam and she said if I hadn't told her about the labiaplasty she wouldn't have been able to tell. If that's not a testament to a natural appearance then I don't know what is! No scars or bumps are left, just some natural wrinkling. So happy I finally pulled the trigger and got this done!"
- L. /
RealSelf /
Aug 25, 2021
"Amazing Doctor Who Cares About Her Patients - I can not say enough kind words for Dr. Nguyen and her staff. I was so nervous for the consultation and I could not have been met with more compassion and care. Everyone I encountered made me feel comfortable and at ease. The moment I met with Dr. Nguyen I knew I was in the right hands. She is caring, honest and hands down the best surgeon. I had a labiaplasty & vaginoplasty; I could not be happier with my results. She has literally changed my self confidence and I am extremely grateful. Shout out to Chandler for always being there and available to answer any questions. If this has been on your mind to do, this is the best place with a caring staff and a caring AMAZING surgeon. Thank you again!"
- G. /
RealSelf /
Nov 09, 2021
Previous
Next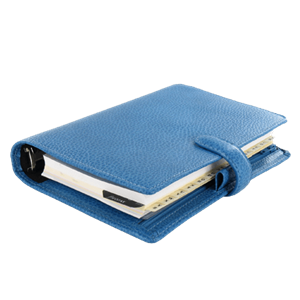 Plan Your Procedure
Average Cost

$5,000

-

$7,500

Recovery Time

4-6 Weeks
Contact Us