Dr. Aimee Nguyen specializes in cosmetic vaginal surgery and offers labiaplasty, which involves the altering of the labia minora, the labia majora, or both. Dr. Nguyen has performed countless labiaplasties, creating an aesthetically appealing outcome and a normal look and feel.
---
Labiaplasty Reviews
"34 Year Old Soccer Mom, 2 Kids - Dallas, TX - Great bedside manner. She spent a lot of time explaining things to me and even called me back when I had additional questions. Her staff was extremely professional - - I had always been self conscious about the size of my inner and outer labia but things went further downhill after having kids. It seemed like the inner labia were much bigger and the outer labia sagged. I was very self conscious when wearing work out clothes and even being intimate with my husband. I did a lot of research on real self and had met with 4 different surgeons and felt most comfortable with Dr Nguyen because of her experience as well as her before and after pictures. She is very down to earth and did amazing work on me. I had a labiaplasty reduction of the labia minor and majora I feel like a new woman!"
- S. /
RealSelf /
Sep 17, 2015
"Vaginoplasty and Labiaplasty - Frisco, TX - Dr. Nguyen and her office staff are amazing they made me feel so comfortable. - - After having three children I had excess skin on my vagina. It was very bothersome, especially during exercise and intercourse. After a lot of re search and seeing two other doctors in the DFW area I decided to have surgery with Dr. Nguyen. I am so happy with my decision and will continue to recommend everyone to her. I can now exercise with out consistently adjusting myself and my husband is so happy with the vaginoplasty!!!!!"
- M. /
RealSelf /
Sep 18, 2015
"I have been contemplating getting a labiaplasty and vaginoplasty for quite some time now. After doing some research and looking for the right surgeon, I walked in very nervous. The staff was so comforting and professional. Once seeing Dr. Nguyen and her being so informative, my nervousness was quickly reassured. Pre-op was a breeze, I recovered very well. My husband has been very supportive and our sex life was like it pre babies. :) I highly recommend Dr. Nguyen to anyone seeking this surgery. Great great Dr."
- N.H. /
Doctor.com /
Nov 02, 2015
"I have been contemplating getting a labiaplasty and vaginoplasty for quite some time now. After doing some research and looking for the right surgeon, ..."
- N.H. /
Vitals /
Nov 02, 2015
"Couldn't Be Happier - Dallas, TX - I interviewed several doctors before finally choosing Dr Nguyen. She was understanding and compassionate but more importantly, she listened to what I wanted and delivered amazing results. - - I have to thank Real Self for helping me find Dr Nguyen. I had done a lot of reading and research on Real Self before I felt comfortable going through with surgery. While I have only had 2 kids, everything stretched out after giving birth to my 2nd girl. I was very embarrased and self conscious about it all, the vagina and the labia were both much looser. My husband had noticed a difference too which made me feel worse. It made me feel better to know that other women on Real Self were going through the same thing. I ended up choosing Dr Nguyen because I felt the most comfortable with her based upon her experience in cosmetic vaginal surgery. I had a complete mommy makeover with her and Dr Najera. He did the breast augmentation and then I had a vaginoplasty and labiaplasty with Dr Nguyen. It was the best decision that I have ever made to finally do something for myself. The recovery was a little painful at first, I guess to be expected given the amount of work that was done but now I feel confident and beautiful. My sex life is great too. Thank you Dr Nguyen for everything!"
- S. /
RealSelf /
Feb 04, 2016
Previous
Next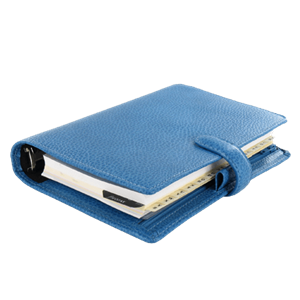 Plan Your Procedure
Average Cost

$5,000

-

$7,500

Recovery Time

4-6 Weeks
Contact Us