Not ready for a surgical lift on your face or body? At North Dallas Urogynecology, Dr. Aimee Nguyen offers a nonsurgical treatment that can assist skin toning and tightening with the BTL Exilis™ technology using ultrasound and radio frequency energies. Our board-certified urogynecologist now offers her patients with the option of boosting the collagen production in treated areas so that the skin will look more toned, younger, and with fewer wrinkles. The treatments are customized for each patient as this is not a one-size-fits-all skin tightening therapy. Men and women both enjoy the benefits of having a nonsurgical option to tighten mildly loose skin. To find out if the BTL Exilis is appropriate for your skin's condition, we recommend scheduling a consultation with Dr. Nguyen at her office in Frisco, TX.
During your consultation with Dr. Nguyen, she will discuss your appropriateness for this treatment. Healthy candidates seeking nonsurgical skin tightening will have mild to moderate skin laxity, had less than stellar outcomes with cosmetic injectables, and/or want longer-lasting results. While the BTL Exilis can tighten the skin and smooth some wrinkles, a great candidate will have realistic expectations as to what this therapy can and cannot do for the skin. Surgical skin lifting will provide a more dramatic outcome by removing the excess skin. However, if you are interested in seeing what a nonsurgical option can do for your skin, the BTL Exilis can be a great alternative to surgery.
Reviews
"I have been putting off going to doctor because I know I need bladder sling or more. I finally made the call to make appointment. I am so glad I did. PA Tien along with staff Brenda, Veronica, Kennedy, Siuma, Anjelica, Marissa and Nina are awesome. Dr.Aimee explained why I was experiencing pain, what needs to be done. I feel very comfortable with Dr. Aimee doing my surgery. I will update review after surgery."
- G.B. /
Google /
Aug 26, 2020
"Dr. Nguyen & her staff are all GREAT - After researching & deciding on Dr. Nguyen I'm so glad I chose here. Soon as she came in the room she made me feel very comfortable. She is easy to talk to & has awesome bedside manners. The Day of my surgery I was very nervous but my nurse Dianne was GREAT. In the surgery room Dr. Nguyen even held my hand until I was asleep. I cant say enough about here & Dianne. There were GREAT.She is great in what she does. I wish I would have done this sooner. Dr. Nguyen & here staff are all GREAT. There make You feel like Your Family."
- 1. /
RealSelf /
Jul 29, 2020
"The bladder sling surgery was the best thing ever! I wish I'd had it done years ago. I feel like I have a 20 year old bladder at 72. Dr. Nguyen and her staff are absolutely wonderful! They really took care of me and I highly recommend them. Don't hesitate. My life has changed dramatically for the better."
- JE /
Office Visit /
Apr 21, 2021
"I at first did not like their approach as to seeing the PA first then weeks later the Doctor.  But after meeting Dr. Nguyen, I changed my opinion.  We were all on the same page as to what I needed and we are proceeding with a plan.  She's very thorough and doesn't jump to conclusions.  She takes her time with her patients."
- C.H. /
Yelp /
Apr 16, 2021
"Great & Positive Experience! I'm currently about 3wks post-op & super happy with my results! - With the stigma surrounding cosmetic surgery as well as women's sexuality, I was hesitant to get this procedure done for a very long time even after finding out about it - the shape/appearance of my labia isn't something I ever discussed with anyone, despite the fact that the extra skin was often uncomfortable & bothersome, and made me feel insecure about the appearance of my vagina as..."
- R. /
RealSelf /
Apr 14, 2021
Previous
Next
In a private room, you will lay down or sit comfortably before the treatment begins. With the area of treatment exposed, a handheld BTL Exilis device will be passed — the treatment can be used anywhere on the body. Dr. Nguyen will set the machine to the settings that are appropriate for your needs, and provide the ultrasound and radio frequency energies to each area for 15 – 30 minutes each. You will feel sensations that switch from warm to cold throughout the treatment. Once the treatment is over, you can dress and return back to your normal routine.
Results vary patient to patient. As the BTL Exilis stimulates your collagen production, your skin will begin to heal itself from the inside out. Your results may take several days to a few weeks to be visible as the rejuvenation process takes time. You may be required to have a series of treatments to have the best outcome, and maintenance sessions for longer-lasting skin tightness. Keep in mind that as you age, your skin naturally loses its elasticity.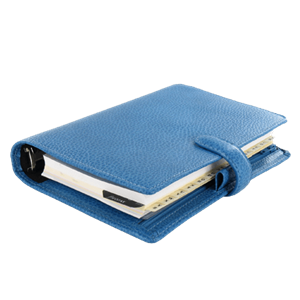 Advances in nonsurgical skin tightening technologies are truly exciting, and Dr. Nguyen would like to show you how you can enjoy the benefits of these treatments. Consult with her today about the BTL Exilis to see if you qualify. Please schedule your appointment today to learn more about this cutting-edge skin rejuvenation treatment at North Dallas Urogynecology.