Live the Life You Deserve
Bladder and pelvic floor dysfunction can be troubling for a woman and is often something that is endured in silence. Dr. Nguyen is dedicated to improving the quality of life for her patients by offering advanced procedures that improve or eliminate embarrassing and persistent symptoms. We offer treatment for urinary incontinence, recurrent UTIs, pelvic organ prolapse, vaginal dryness and cosmetic vaginal procedures for enlarged labia or vaginal laxity. Dr. Nguyen is skillfully trained to properly diagnose and treat a number of conditions with a caring and compassionate approach.
Meet Dr. Aimee Nguyen
Dr. Aimee Nguyen is a double board-certified urogynecologist specializing in pelvic floor reconstruction and cosmetic vaginal surgery. She is a compassionate doctor dedicated to improving the function, restoration and appearance of the bladder, pelvic floor, and vagina, Dr. Nguyen goes out of her way to make every patient feel comfortable and assured. She listens, delivers an accurate diagnosis, and provides a tailored, individualized treatment plan. A native of the North Dallas area, Dr. Nguyen is one of the few urogynecologist in the nation that is certified and affiliated with the renowned Laser Vaginal Rejuvenation Institute of America. She has trained with pioneers in reconstructive surgery and continues to be looked upon as an expert in her field.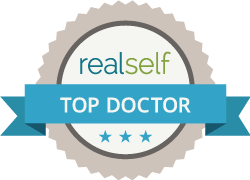 View Practitioner
Follow @DrRejuvenation on SnapChat!
If you are looking for the best doctor in the DFW area for Urogynecology Dr. Aimee Nguyen is it. 2 kids and turning 40 had me in the market for a sling for my bladder and some reconstruction in the vaginal/rectum area. She did a superb job with my surgery, no issue during or after. Everything went absolutely perfect. I truly believe Dr. Nguyen's skills are thee best and that is very reassuring to a patient. Any concerns I had she addressed through out the process. Her medical staff also did an excellent job in my care. I would definitely recommend her and would go back to her if I have an issue that she services.
*Worth It!* - Dr. Aimee Nguyen was wonderful! I was impressed with her expertise and knowledge of the procedure and highly satisfied with the results.
I highly recommend Dr. Nguyen. She has a wonderful staff. Everyone was professional, helplful, and made me feel important. My surgery went extremely well and my recovery was the same.
Middle Aged and Wanting - Dr. Amy Nguyen was extremely thorough, patient, relatable, and attentive during my consultation. I believe she set clear expectations. Her PA, Kelly, performed the first and second treatment and Dr. Nguyen administered the third as well as follow up.
I don't think I have thanked Dr. Nguyen enough for the level of care, attention and expertise she has showed before, during and after my surgery.I had a pelvic, prolapse and bladder surgery six weeks ago and I, as had heard from many, was expecting some post-op pain or big discomfort, nothing! I went home and had the best recovery one would have dreamed of. Today, after six weeks I have to force myself to remember I had a big surgery. Thank you Dr. Nguyen!!!
Traveling to Dallas for your procedure?
Review our destination pages for ideas on lodging, restaurants and more.
*Individual results are not guaranteed and may vary from person to person. Images may contain models.