Live the Life You Deserve
Bladder and pelvic floor dysfunction can be troubling for a woman, and is often something that is endured in silence. Dr. Nguyen is dedicated to improving the quality of life for her patients by offering advanced procedures that improve or eliminate embarrassing and persistent symptoms. We offer treatment for urinary incontinence, recurrent UTIs, pelvic organ prolapse, vaginal dryness and cosmetic vaginal procedures for enlarged labia or vaginal laxity. Dr. Nguyen is skillfully trained to properly diagnose and treat a number of conditions with a caring and compassionate approach.
Meet Dr. Aimee Nguyen
Dr. Aimee Nguyen is a double board-certified urogynecologist specializing in pelvic floor reconstruction and cosmetic vaginal surgery. She is a compassionate doctor dedicated to improving the function, restoration and appearance of the bladder, pelvic floor and vagina, Dr. Nguyen goes out of her way to make every patient feel comfortable and assured. She listens, delivers an accurate diagnosis, and provides a tailored, individualized treatment plan. A native of the North Dallas area, Dr. Nguyen is one of the few urogynecologist in the nation that is certified and affiliated with the renowned Laser Vaginal Rejuvenation Institute of America. She has trained with pioneers in reconstructive surgery, and continues to be looked upon as an expert in her field.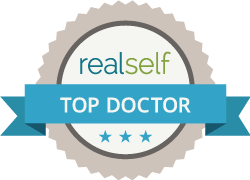 View Practitioner
Follow @DrRejuvenation on SnapChat!
I can say that the care and services I received were exemplary. Dr. Aimee and her staff were welcoming and made me feel very comfortable in taking care of what can be very sensitive to women.
I am so thankful I took a leap of faith and called Dr. Nguyen's office. Bladder issues are embarrassing and can cause shame. That is the point where I was living. My exam discovered uterine prolapse that my precious regular gynecologist had not discovered. I had other damage from this prolapse as well. Whatever is going on with your body, Dr. Nguyen and Kelly will figure it out! They are the best and you can put full trust. I had major surgery, but had no fear because I knew they would take care of me. Dr. Nguyen went above and beyond as if I were her only patient. She fixed me! I am a new person! I can live with better quality of life now. I had a hysterectomy + would never know. She did bladder work/sling as well and after a couple of weeks, I became pain free + symptom free. Thank you Dr. Nguyen and staff for investing in me and changing my life for the better. P.S. I live in Oklahoma now, but still drive here-that is how much I love + trust my doctor! You will too!
Renewed - Dr. Aimee so easy and comfortable to talk with
46 Year Old with a 21 Year Old Hooha and One HAPPY HUBBY!! - Dr Nguyen is amazing. She is a competent, caring, detailed surgeon. She listens to your concerns and is eager to help you devise a plan. I am so thankful I found Dr Nguyen. I
Not Old, No Kids; Just Another Ugly Vagina - I've been secretly wanting a labiaplasty since puberty. I'm 37 and have no children. I was off work 4 days. I personally didn't need any help after. I slow cooked some stew beforehand and had lots of charcuterie, yogurt, etc. to eat. I broke a few stitches and Dr. Nguyen got me in right away to sew them back up. That was the most painful part, so don't break your stitches. Otherwise, pain...
Traveling to Dallas for your procedure?
Review our destination pages for ideas on lodging, restaurants and more.
*Individual results are not guaranteed and may vary from person to person. Images may contain models.
If you are having issues accessing content on this website, please call 469-289-1500 for assistance.