Urogynecologist Dallas, TX
Live the Life You Deserve
Bladder and pelvic floor dysfunction can be troubling for a woman and is often something that is endured in silence. Dr. Nguyen is dedicated to improving the quality of life for her patients by offering advanced procedures that improve or eliminate embarrassing and persistent symptoms. We offer treatment for urinary incontinence, recurrent UTIs, pelvic organ prolapse, vaginal dryness and cosmetic vaginal procedures for enlarged labia or vaginal laxity. Dr. Nguyen is skillfully trained to properly diagnose and treat a number of conditions with a caring and compassionate approach.
Meet Dr. Aimee Nguyen
Dr. Aimee Nguyen is an internationally renowned, board-certified urogynecologist specializing in pelvic floor reconstruction and cosmetic vaginal surgery. She is a compassionate doctor dedicated to improving the function, restoration and appearance of the bladder, pelvic floor, and vagina, Dr. Nguyen goes out of her way to make every patient feel comfortable and assured. She listens, delivers an accurate diagnosis, and provides a tailored, individualized treatment plan. A native of the North Dallas area, Dr. Nguyen is one of the few urogynecologist in the nation that is certified and affiliated with the renowned Laser Vaginal Rejuvenation Institute of America. She has trained with pioneers in reconstructive surgery and continues to be looked upon as an expert in her field.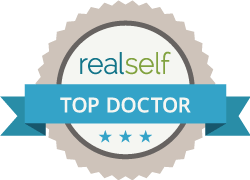 View Practitioner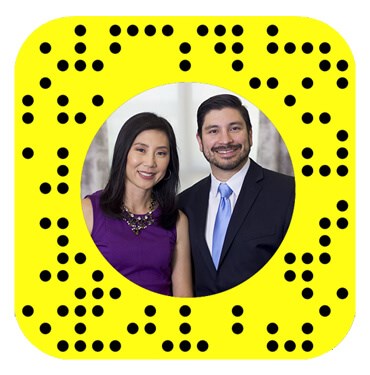 Follow Dr. Rejuvenation @RealDrDallas on Snapchat!
This is the best medical appointment I've had - they were thorough and communicative and I truly felt taken care of and that my health was a priority here
I have been putting off going to doctor because I know I need bladder sling or more. I finally made the call to make appointment. I am so glad I did. PA Tien along with staff Brenda, Veronica, Kennedy, Siuma, Anjelica, Marissa and Nina are awesome. Dr.Aimee explained why I was experiencing pain, what needs to be done. I feel very comfortable with Dr. Aimee doing my surgery. I will update review after surgery.
Dr. Nguyen & her staff are all GREAT - After researching & deciding on Dr. Nguyen I'm so glad I chose here. Soon as she came in the room she made me feel very comfortable. She is easy to talk to & has awesome bedside manners. The Day of my surgery I was very nervous but my nurse Dianne was GREAT. In the surgery room Dr. Nguyen even held my hand until I was asleep. I cant say enough about here & Dianne. There were GREAT.She is great in what she does. I wish I would have done this sooner. Dr. Nguyen & here staff are all GREAT. There make You feel like Your Family.
She and her staff went above and beyond for me and I will be forever grateful - I am a mother of 4 (all vaginal deliveries) which caused laxity. In my research to correct my issue, I found Dr. Nguyen on YouTube. I reached out to her office and got an immediate response from Chandler. She was extremely nice and helpful. From there I set a consultation with Dr. Nguyen. Dr. Nguyen immediately made me feel comfortable. There was no judgment or anything.I was able to open up to her about my concerns and she listened intently. I could tell she really cared about my best interests and was very knowledgeable, patient, and has a very warm, welcoming spirit. She explained the process and answered all of my questions. Leading up to the surgery, and even after… I was able to reach out with questions and got a quick detailed response.I flew in from out of state the day before surgery. When I went in for surgery, the entire staff made me feel comfortable. Everyone was so nice and welcoming. The anesthesiologist was amazing, she took her time to comfort me because I was nervous about going under. Dr. Nguyen was very attentive and made sure I knew she would take good care of me… And she did just that.She and her staff went above and beyond for me and I will be forever grateful. I'm healing well - no issues at all. I'm 4.5 weeks post op and excited to try my results out very soon! I only have one regret… and that is that I should have done it sooner.
It was the best experience. The entire staff were pleasant. I appreciated that she listened and didn't dismiss the research I had done. She confirmed my suspension that I had interstitial Cystitis. Other Drs. had totally ignored me I am beyond please. I highly recommend her.
Traveling to Dallas for your procedure?
Review our destination pages for ideas on lodging, restaurants and more.
*Individual results are not guaranteed and may vary from person to person. Images may contain models.