After decades of smiling, frowning, laughing, glaring, and making every possible facial expression, dynamic wrinkles begin to etch the face. Dynamic wrinkles are moderate to severe lines that are shown when the facial muscles contract. For example, crow's feet appear when the orbicularis oculi muscles move and frown lines show up when the corrugator and procerus muscles flex. At North Dallas Urogynecology, double board-certified surgeon, Dr. Aimee Nguyen offers BOTOX treatments to her Frisco and Plano area patients to temporarily relax the facial muscles and soften dynamic wrinkles. BOTOX treatments may be performed alone or with another treatment, like Juvéderm dermal filler injections, to give the patient further relief from signs of aging for a refreshed, youthful appearance.
Reviews
"I have been putting off going to doctor because I know I need bladder sling or more. I finally made the call to make appointment. I am so glad I did. PA Tien along with staff Brenda, Veronica, Kennedy, Siuma, Anjelica, Marissa and Nina are awesome. Dr.Aimee explained why I was experiencing pain, what needs to be done. I feel very comfortable with Dr. Aimee doing my surgery. I will update review after surgery."
- G.B. /
Google /
Aug 26, 2020
"Dr. Nguyen & her staff are all GREAT - After researching & deciding on Dr. Nguyen I'm so glad I chose here. Soon as she came in the room she made me feel very comfortable. She is easy to talk to & has awesome bedside manners. The Day of my surgery I was very nervous but my nurse Dianne was GREAT. In the surgery room Dr. Nguyen even held my hand until I was asleep. I cant say enough about here & Dianne. There were GREAT.She is great in what she does. I wish I would have done this sooner. Dr. Nguyen & here staff are all GREAT. There make You feel like Your Family."
- 1. /
RealSelf /
Jul 29, 2020
"My Experience- 5 star! The staff is amazing. I felt so comfortable. Every step of my surgery & recovery, especially during COVID, was explained in great detail! There were no surprises. I felt so fed up w/ the leakage, pressure, social anxiety, due to unknown leaks. The results are amazing. No more pressure, no more leaks, no more embarrassing moments. Dr. Nguyen was absolutely amazing!"
- CY /
Office Visit /
Jan 20, 2021
"I highly recommend Dr. Nguyen and her team, they are the best! Even though it was a major surgery, I did not feel anxious at all. I knew I was in good hands as soon as I met Tien and then Dr. Nguyen. Dr. Nguyen answered all my questions. She is sharp, dynamic and friendly. The recovery went well as well."
- C.G. /
Healthgrades /
Jan 09, 2021
"After seeing two urologists, dealing with frequent UTI's and overactive bladder over a period of two years plus trying several medications that did not work, my primary Doctor referred me to Dr. Aimee Nguyen. I saw her P.A., Tian at my first appointment, and though disappointed at first not to see the doctor, I learned more about UTI's and my step by step options than I could imagine. She also diagnosed a rectal prolapse. I had a couple more appointments involving diagnostic tests. Dr. Nguyen diagnosed a bladder lesion during a cystoscopy and suggested surgery to excise it as well as repair the rectal prolapse - two separate surgeries at the same time. I really didn't know what to expect, and was worried about postop pain and recovery time. Dr. Nguyen explained the procedures and patiently answered my questions which calmed my nerves. Surgery went well, pre and postop. I am now four weeks post op. I can honestly say I had no pain following surgery. I would highly recommend Dr Aimee Nguyen and her staff at North Dallas Urogynecology. The annoying and painful bladder symptoms are gone! Thank you Dr. Nguyen!!"
- K.Z. /
Google /
Jan 08, 2021
Previous
Next
For one area, BOTOX treatments usually take about 10 minutes to complete. Dr. Nguyen will use 3 – 5 injections for crow's feet area and about 5 injections for the frown lines. If needed, cold compresses and numbing creams can be applied to the injection areas before treatment to help with patient discomfort, but most patients feel fine after the initial prick of the injection. Patients are able to leave immediately and resume their daily activities.
Most BOTOX treatments cost between $250 and $500 per session, but this can vary based on the number of areas treated and the severity of the patient's wrinkles. During the initial consultation, Dr. Nguyen will talk to the patient about cost estimates and payment options.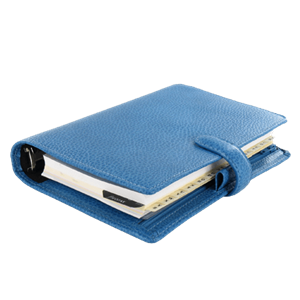 The main ingredient in BOTOX, botulinum toxin protein, is a highly purified form of Clostridium botulinum. This safe, effective formula can be administered in different potencies and doses to customize the level of treatment based on the patient's needs.
When injected by a trained professional, like Dr. Nguyen, BOTOX is very safe and approved by the Food and Drug Administration (F.D.A.) for cosmetic purposes. In addition to softening dynamic wrinkles, BOTOX can be used to treat several medical concerns, including excessive sweating, migraines, cervical dystonia, and more.
Many people have associated BOTOX with a frozen, expressionless face that is easily noticed by friends and family, but when performed by a trained plastic surgeon, like Dr. Nguyen creates a refreshed, but not immobile appearance. The strength of the BOTOX formula is customized for each patient, so Dr. Nguyen uses the best dosage that will relax the muscles without paralyzing them. After BOTOX treatments at North Dallas Urogynecology, patients will still be able to make a wide range of facial expressions and only a trained professional will be able to tell that BOTOX is the reason for their younger look.
Most patients will see their BOTOX results last for up to 4 months, but this can vary is each person. Dr. Nguyen recommends that patients schedule a BOTOX session every 3 – 4 months, or as needed, to keep their results. Since BOTOX treatments only take about 10 minutes, many Plano and Frisco area patients come by for a quick lunchtime touch up.
Related Procedures